Welcome to the Layer 5 Solutions website
It has been a long time coming – over a year since the launch of the company to actually pausing for breath and building our own site.
A phenomenon occasionally referred to as "Cobbler's Shoes", which on a brief scour of the internet using your search engine of choice yields the following gem: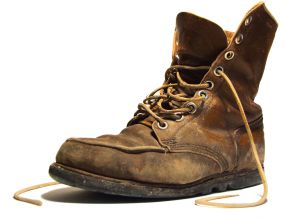 Origin unknown; however the essence of this phrase is used to describe the phenomenon where certain 'professionals' in any given area are so busy with work for their clients and their teams that they neglect using their professional skills to help themselves or those closest to them.
For example – the painter & decorator who never decorates his own house, the web designer that hasn't finished their website, or the accountant who is late in submitting his own tax return!
[clear]
Well it's true.
Thankfully, in Layer 5's case, for all the right reasons: a great first year of focus and hard-work to bring about the realisation of commercial benefit from technology – for Layer 5 clients that is!
During that first year Layer 5:
Developed 2 Back-Office Product Management Systems, both now live and serving product content stock and pricing automatically and ongoing eCommerce front-ends
Implemented half a dozen corporate WordPress sites
Launched 2 and assisted in a further 2 Brightpearl implementations, 1 of which for a PLC with complex multi-location warehousing and drop-ship requirements
Project Managed a complete Business Process re-engineering exercise and ERP overhaul using Netsuite for a £100m turnover client, including managing the development and UAT of a new Netsuite-centric Product Management system
Undertook a group-wide IT systems risk-management audit resulting in an strategic systems plan to migrate from legacy mainframe systems, development and business process re-engineering for a large manufacturing operation
Launched 7 new Magento sites, 6 of which are now Layer 5 hosted, supported and maintained
Trained around 20 people – as diverse as junior eCommerce operators to Purchasers to Bloggers and Content Managers to Development Managers
Built a whole portfolio of hosting offerings for Open Source systems and Windows systems, including what we feel is a ground breaking way of bringing Microsoft SPLA agreements for SQL Server licensing to levels of affordability for all
….but we didn't quite finish our own website.
So, please feel free to have a look around, drop us a line, and hopefully keep in touch.
Best Regards, and thanks for looking!
PC