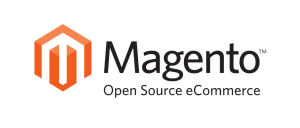 Magento is our platform of choice when it comes to eCommerce solutions, it is feature rich and flexible, both from a configuration and management perspective, whilst its performance and scalability deliver real benefits to support business growth.
Layer 5 not only provide a range of skills for the design, development and deployment of Magento solutions, we also provide hosting solutions for Magento servers, built to suit Brightpearl's whitepaper "Optimising your Magento store for heavy API access". Details of which can be found on our blog.
With mobile tech such as smartphones and tablets driving online activity, with a high percentage of purchases being made on mobile devices, with the figure set to continue rising, you need a solution that is built for responsiveness. Magento is just that.
Product highlights
• Feature rich
• Flexibility
• Scalability
• Performance
• Responsiveness
Simply put, Magento products drive business growth.
If you'd like to know more about how Layer 5 and Magento can work for your eCommerce business, get in touch: 0161 850 4545 or email enquiries@layer5solutions.com
Magento related blogs from Layer 5
• Optimised server hosting packages for Magento
• Cross-border responsiveness 
• Keeping it clean (Magento Buckaroo)
• Running Magento under PHP 5.5