We're always excited by a new Magento release and this week we've had 2! Community Edition has moved from 1.8.x through to 1.9 (and very quickly patched to 1.9.1 within 48hrs), and Enterprise is now at 1.14. I'm pleased to say we're already at the forefront and have two 1.9 Community Edition builds in progress and some of the features in 1.9 are right on target for helping with these latest projects.
Highlights
Responsiveness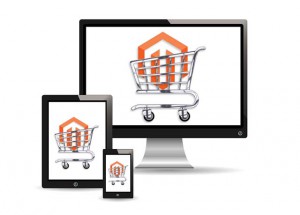 Now this is a major bonus. We always work hard to get our builds optimised for mobile / tablet devices anyway, as it is a significant contributor to one of our Fundamentals of Ecommerce – conversion rate. If your search, navigation, and product presentation aren't up to scratch (by which I mean awkward, unsightly or even worse simply non-functional) on mobile devices then you are turning off a significant (and increasingly so) proportion of your traffic. Conversion rate will plummet. So, Magento 1.9 is now being shipped with the base template better supporting responsiveness from the ground up! This is excellent news as in Summer 2014 we hope to show off 2 fully responsive complete Magento 1.9 sites.
Cross-Border EU Tax Support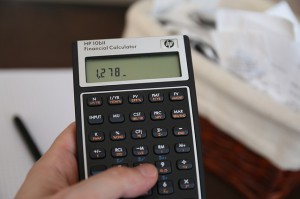 Magento has always been good at multi-storeview / multi-language presentation along with multi-currency. This is great for an eCommerce operation that spans European borders – but we have seen accountants get their numbers in a twist and start muttering about "triangulation" and the need for a given countries VAT code if they are shipping and selling within the same territory. It made "the rules" of displaying prices very tricky, when it came to VAT. But it was do-able with some time and effort setting up the Magneto tax rules and rates. Now EU customers who are VAT registered are increasingly wanting to not pay the VAT in the first place and want it off the invoices, and therefore it's better to have it removed from the front end – and Magento 1.9 now does just that. A single Cross-Border tickbox claims to take a lot of the pain away, and if you're trading mainly B2B across the EU then this might just be the tickbox for you. Layer 5 has been commissioned on a project where this is very relevant, and again, we'll keep reporting back as to how practical and useful this is, and share our journey in wrestling real commercial benefit from it.
… Oh and some more Tax Calculation fixes
A small chuckle here – almost like "third time lucky" after the previous 2 releases rolled up the "fixing the tax calculation" sleeves and got stuck in.  Well, we're still stuck in! Whilst our Brightpearl customers have seen some improvements in the last 2 releases with the "pesky penny" – we're hopeful again that we're moving in the right direction. This release seems to deal with Fixed Product Taxes (not really relevant for the UK) and bundles, so seems like cleaning up around the edges, and  hopefully putting this to bed.
Until Next Time
I wonder how long that might be? I wrote last time about the short release time between 1.8 and 1.8.1 community editions (a week or so), and I didn't even have time to write between 1.9 and the 1.9.1 patches this week. One thing that does seem certain, whilst it might be that 1.9 needed something fixing quickly, it WAS fixed quickly. And for a community led code-base that's excellent news, it shows what a great commitment to the quality of the product we see here, and the resources available to Magento as an eCommerce system in my opinion, are second to none.
Thanks for reading
If you want to know more about how Magento solutions can work for your business get in touch 0161 850 4545 / enquiries@layer5solutions.com